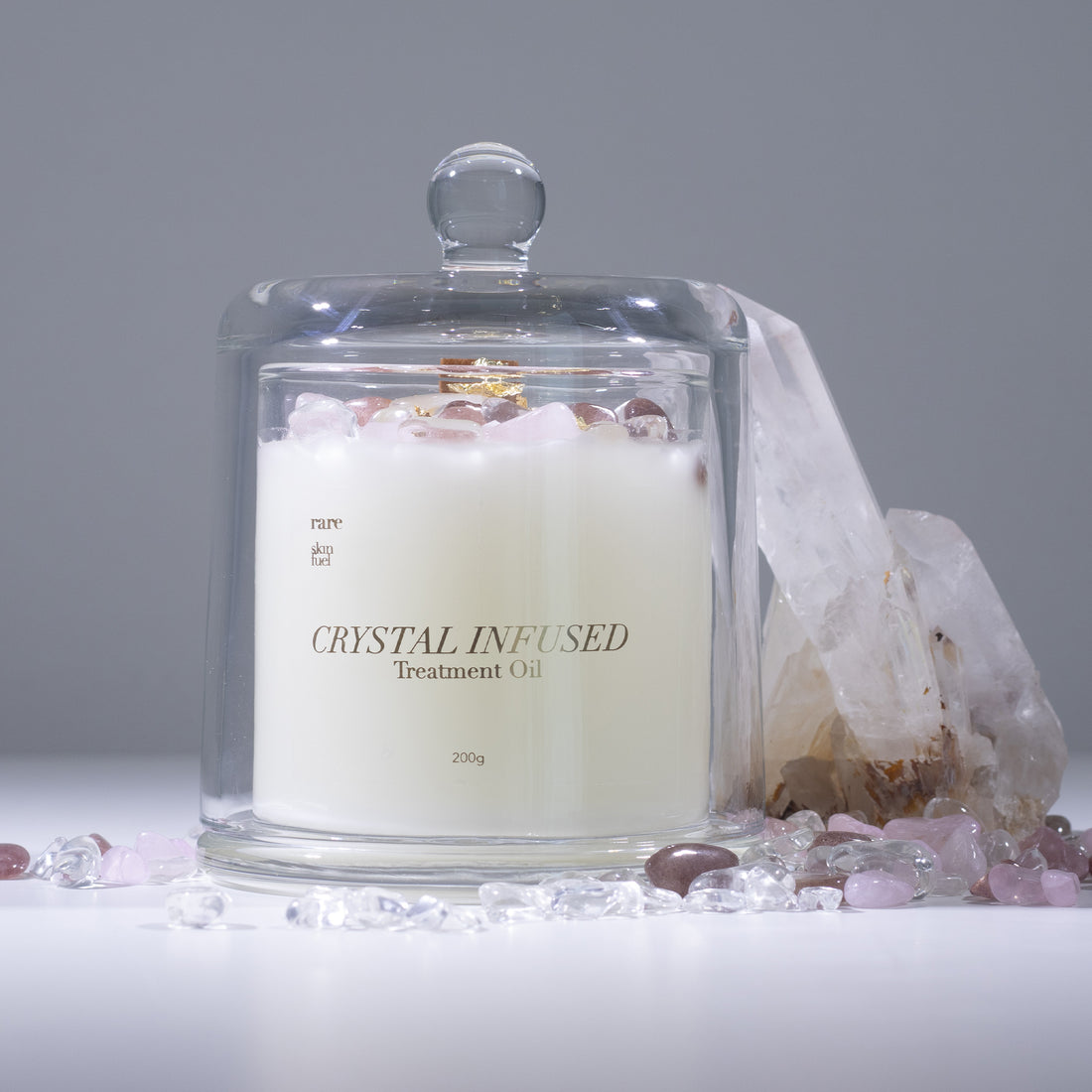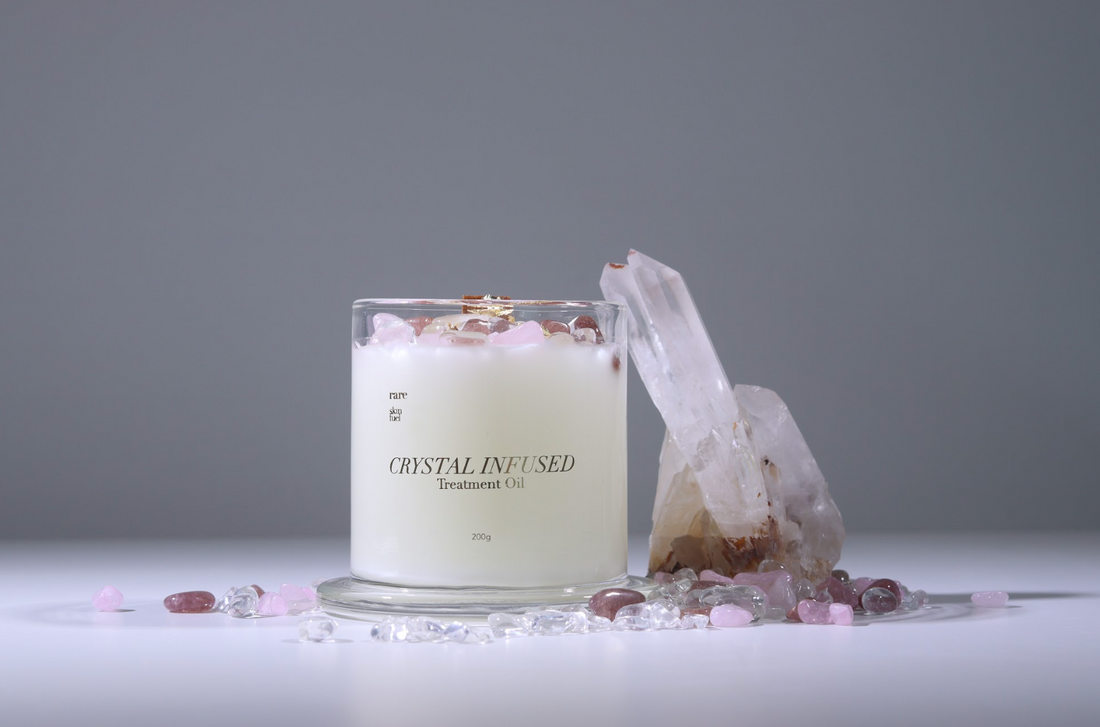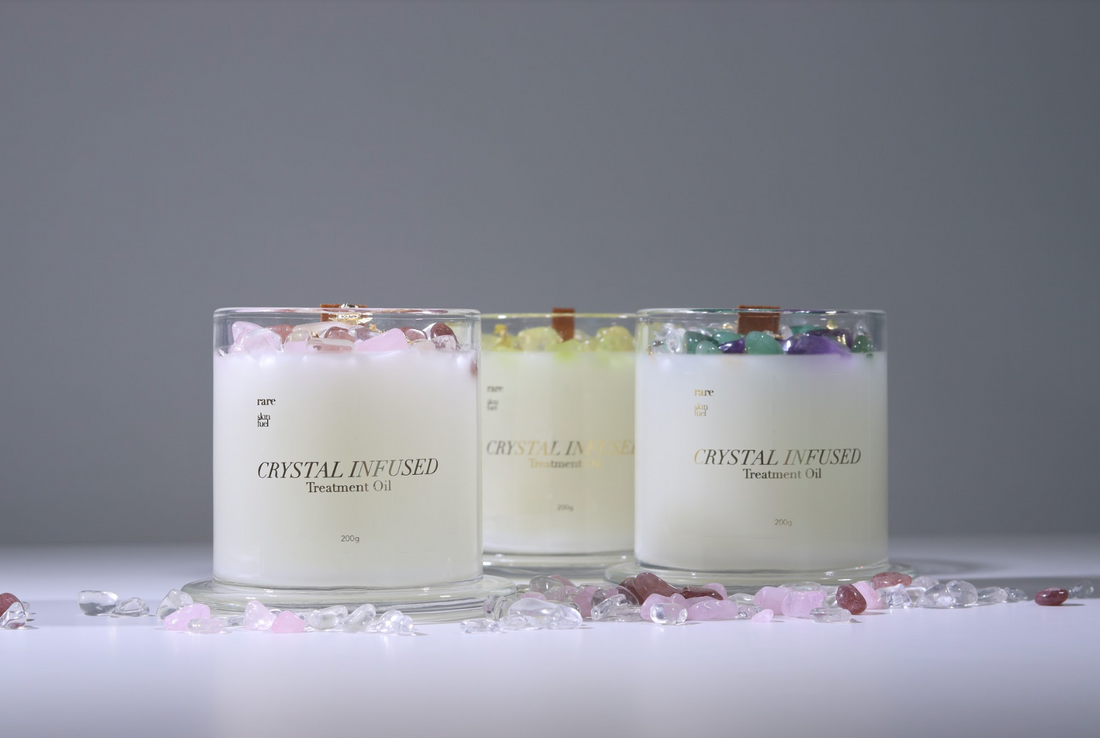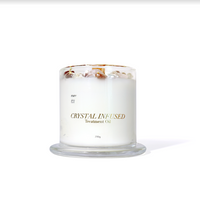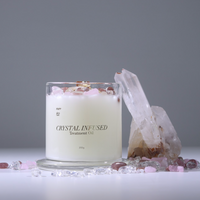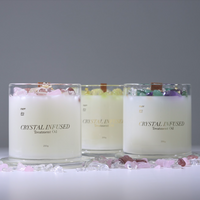 *Preorder* Crystal Infused Treatment Oil : Love
Blending the avocado oil, cocoa butter and sweet almond oil with the organic beeswax, the Crystal Infused Warm Treatment Oil Candle (200g) nourishes and pampers your delicate skin with the warmth of Lavender. This 100% natural, handmade body treatment candle not only melts to penetrate and set a calming ambience but also elevates positive energy to mind and body. Our crystal selection of Love, Wealth and Abundance offers different effects, bringing a state of mental well-being. A crystal-infused body treatment in a candle that recharges and re-energizes your body after a long day.
Disclaimer: 
Every crystal is unique, and the size and shape may vary according to its properties. It is natural to have the embellishment of crystals sink deeply into the candle after your first time burning for the infusion purpose. There is no scientific proof to support crystals' results on mental health and we cannot guarantee the results.
Avocado Oil
Cocoa Butter
Sweet Almond Oil
Shea Butter
Vitamin E Natural
Organic Beeswax
Lavender Essential Oil
Rose Quartz
Clear Quartz
Strawberry Quartz
A combination of healing stones to restore inner peace and an empowered spirit by channeling the power of universal love.
As a Body Treatment: Ignite the wooden wick and allow the candle to burn for 30 minutes to liquify the oil. Pour the liquefied oil into the wooden bowl. Apply and gently massage the oil to your skin.

As a Body Scrub: Mix the oil with our Himalayan Salt to gently remove dead skin cells. Rinse with lukewarm water.

As a Lip Mask: Apply the oil to lips for a soft, smoothen texture.

As a Lip Scrub: Mix the oil with sugar to gently remove dead skin cells on the lips. Rinse with lukewarm water.

* Trim your wicks to 7mm every time before you ignite our Treatment Oil Candle.

RARE SkinFuel is 100% cold pressed Australian-Made skincare products, with extensive certified organic and native Australian ingredients and through a long and complex heat-free blending procedure.