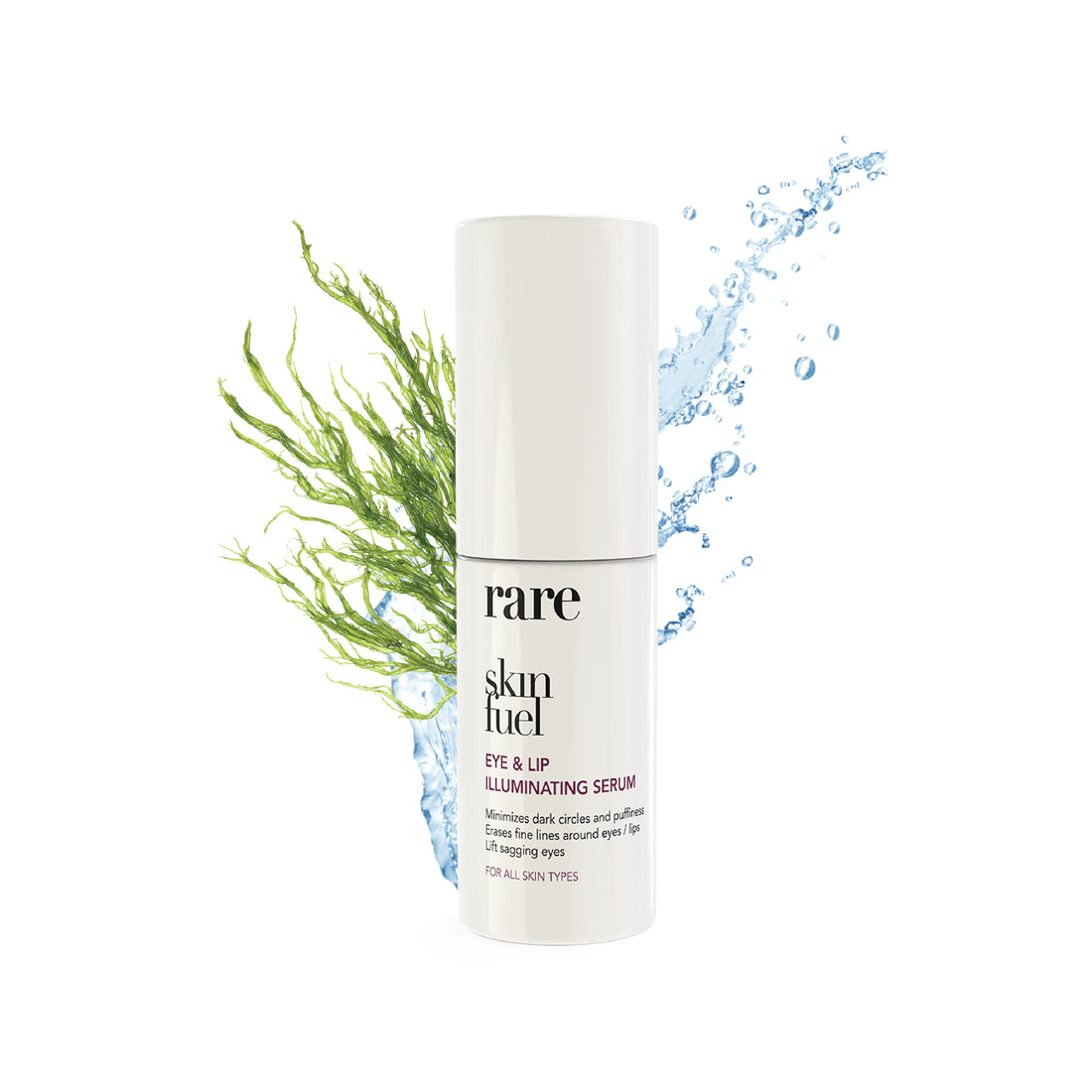 Eye & Lip Illuminating Serum
what It is
Why You Need It
With potent ingredients that stimulate cell renewal, gently exfoliate dead skin and erase fine lines, RARE's Eye & Lip Illuminating Serum takes all the steps to truly brighten your eye and lip area. Combining native Australian extracts from the Quandong fruit and Kakadu Plum with potent skincare staples like Hyaluronic Acid and Lactobacillus, our serum is equipped with all the ingredients to tackle daily inflammation, damage and stress from key features that ultimately illuminate your whole face.
size: 15mL
Designed to provide intense hydration and moisture to the delicate skin in these areas. 

Helps to plump and smooth the skin.

Reducing the appearance of fine lines and wrinkles and preventing further moisture loss.

Help brighten and revitalize the skin. They can help fade dark circles, reduce pigmentation.

Minimizing sagging or drooping skin.

Ensuring a more flawless and long-lasting makeup look.
Full Ingredients
*Aloe Vera Leaf Juice, Cellulose Gum / Carrageenan / Ceratonia Siliqua Gum / Sucrose (Sucraclear), *Glycerin Vegetable, *Aqua /Sodium Levulinate / p-Anisic Acid (Dermosoft 1388), Betafin, #Hyaluronic Acid, *#Saccharide Isomerate / Aqua / Citric Acid / Sodium Citrate (Pentavitin), *#Undaria pinnatifida extract (Maritech Reverse), #Lactobacillus/ Punica Granatum Fruit Ferment Extract, #Quandong Extract, #Davidson Plum Extract, #Kakadu Plum Extract, Clary Sage Essential Oil, Lavender Essential Oil, Ylang Ylang Essential Oil, Lemon Essential Oil, Niacinamide (Vitamin B3), Citric Acid.


*Certified Organic Ingredient
# Active Ingredient
Proven Results
+ 97 % Rejuvenated skin around eye area
+ 74 % Defined eye contour
+ 78 % Brighten eye area
+ 69 % Improve crow's feet
*self-assessment, 81 subjects, 4 weeks
How To Use
Step 1: Apply a generous amount around eyes / lips, especially along the laughter lines.
Step 2: Use your index, middle and ring fingers to glide from inside to outwards.
RARE SkinFuel is 100% cold pressed Australian-Made skincare products, with extensive certified organic and native Australian ingredients and through a long and complex heat-free blending procedure.