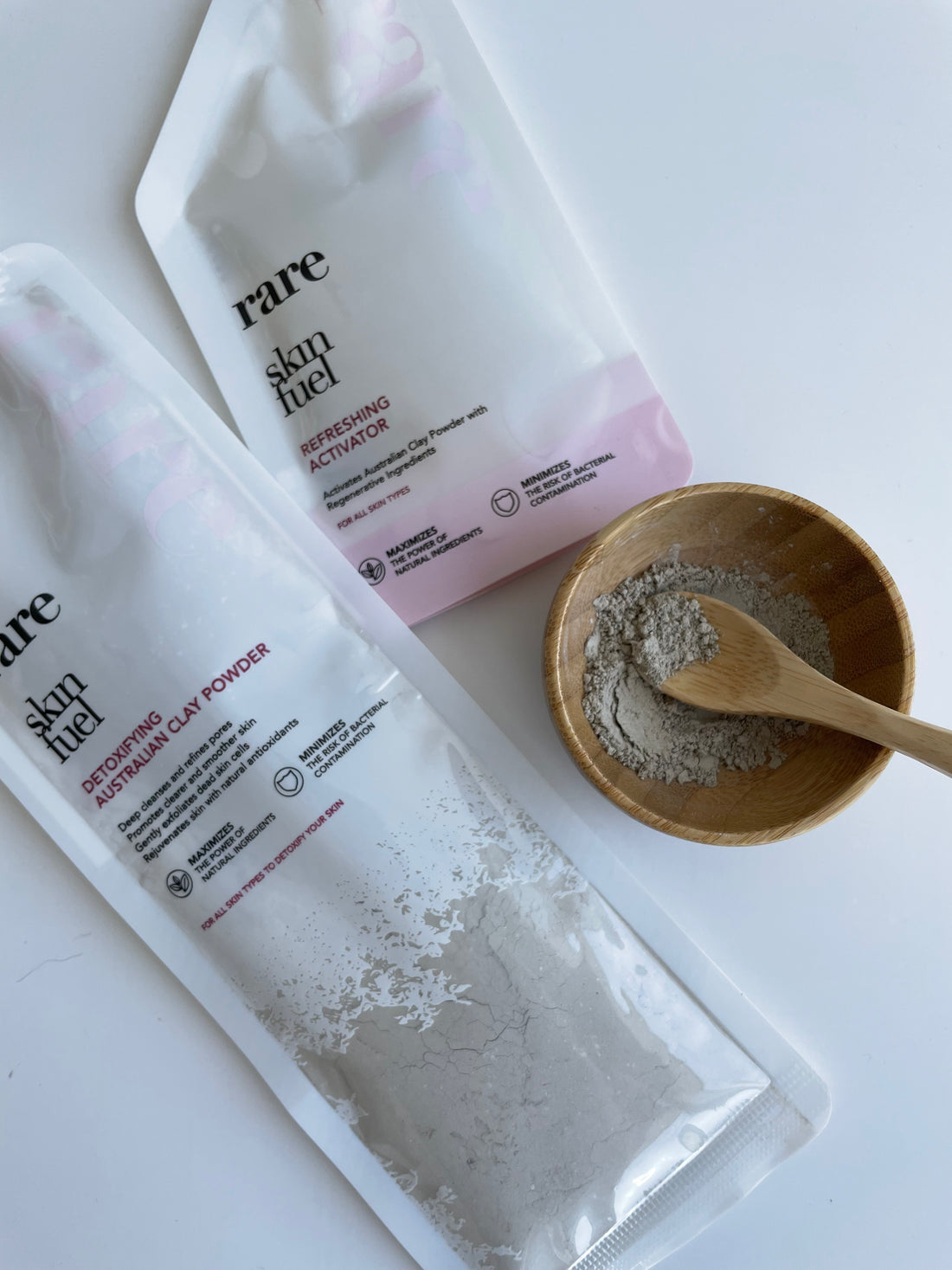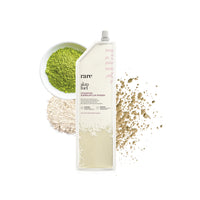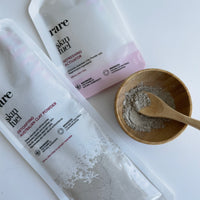 通过强大的双重排毒过程,我们的排毒面膜能为您打造出光彩照人的洁净肌肤。澳洲绿茶抹茶粉和橄榄绿矿泥粉作为第一重排毒成分,移除杂质和污垢,恢复肌肤洁净。随后我们强化丰富的抗衰老和再生提取物功效,给您的肌肤补充活力。
容量:40克
Our signature mask creates luminescent bare skin through a powerful two-fold detoxification process. Our Australian Green Tea Matcha Powder and Olive Green Clay ingredients first detoxify, removing impurities and dirt for a blank canvas. We then harness the powerful effects of rich, anti-aging, and regenerative extracts to replenish your skin. 
size: 40g
Contains high absorption properties, which allow them to pull out impurities, dirt, and pollutants from the skin.
Help unclog pores and remove excess oil, making them suitable for oily or acne-prone skin types.
forms a paste mask that can be applied to the skin. It tightens on the skin, helping to remove dead skin cells, debris, and other surface impurities.
Beneficial for individuals with oily or combination skin, as it can reduce shine and minimize the risk of clogged pores.
Leave the skin looking smoother, softer, and more even-toned.
Soothing properties that can help calm and reduce skin irritation.
所有成分
# 天然澳洲绿泥粉,# 澳大利亚高岭土,* 绿茶抹茶粉,# 膨润土,柠檬草粉,迷迭香叶粉,茶树叶粉,天然维生素e粉,* 芦荟叶提取物粉。

* 有机认证成分
# 活性成分
效果
+ 88% 提亮肤色
+ 90% 抗氧化剂
+ 80% 温和去角质而不让肌肤干燥
+ 82% 改善皮肤纹理

* 47名试用者于2周内自我评估
As a detox mask
如何使用
Pour the Detoxifying Australian Clay Powder at your desired amount into a mixing bowl of your choice.
Add the desired amount of Refreshing Activator into the bowl.
Mix the two compounds together until pasty texture.
Ready to apply all over your face. Safe to use on the Lips.
As exfoliating cleanser
如何使用
1. 2 to 3 pumps of Revitalizing Cream Cleanser
2. Pour Detoxifying Clay Powder out in the ratio of 1 powder : 2 -3 pumps of cream cleanser
3. Mix well til both powder and cleanser blend together
4. Ready to apply on skin and massage it for a minute
5. Rinse off
RARE SkinFuel 瑞儿是百分百澳洲制作的冷压护肤品牌,含大量有机认证成分及澳洲原生植物萃取。