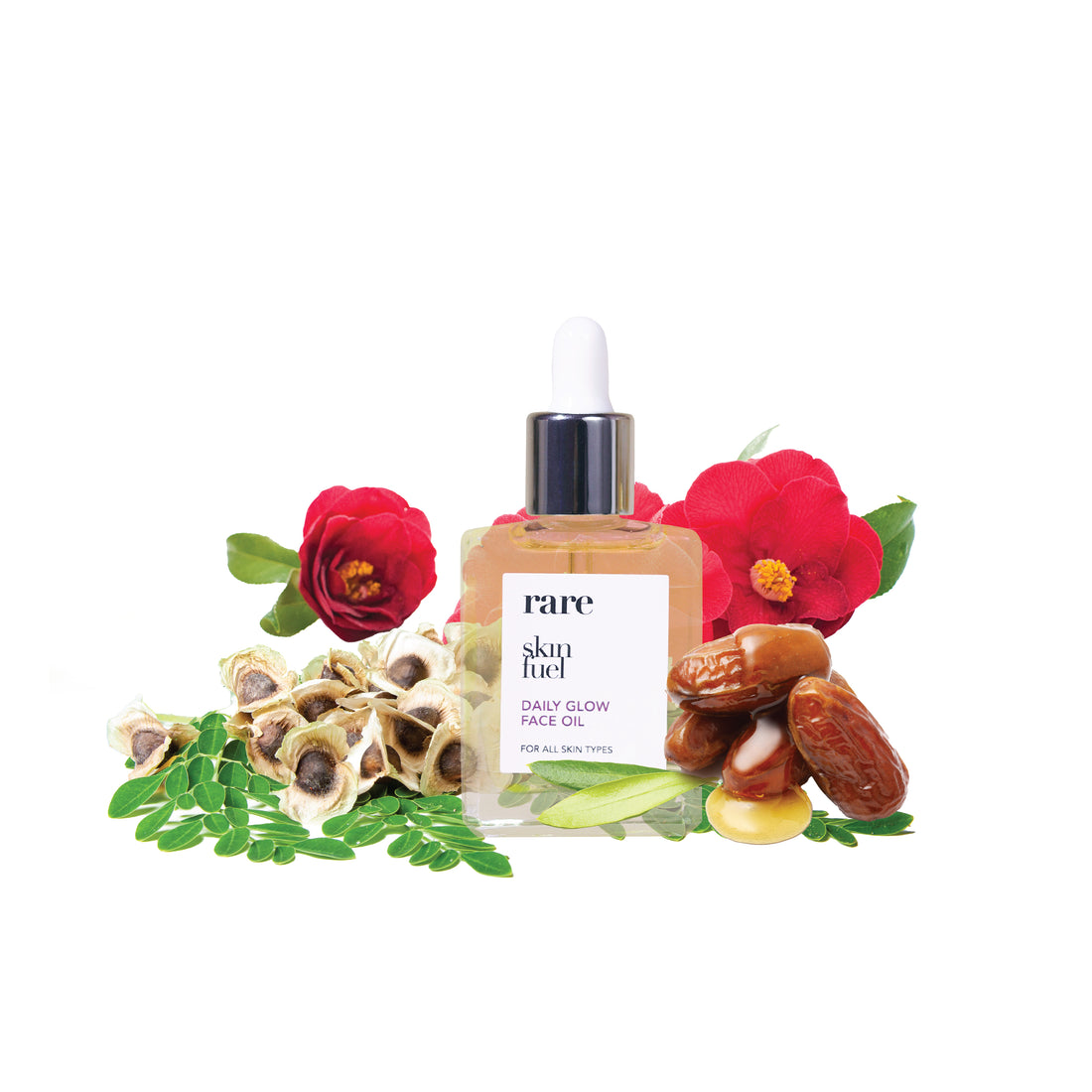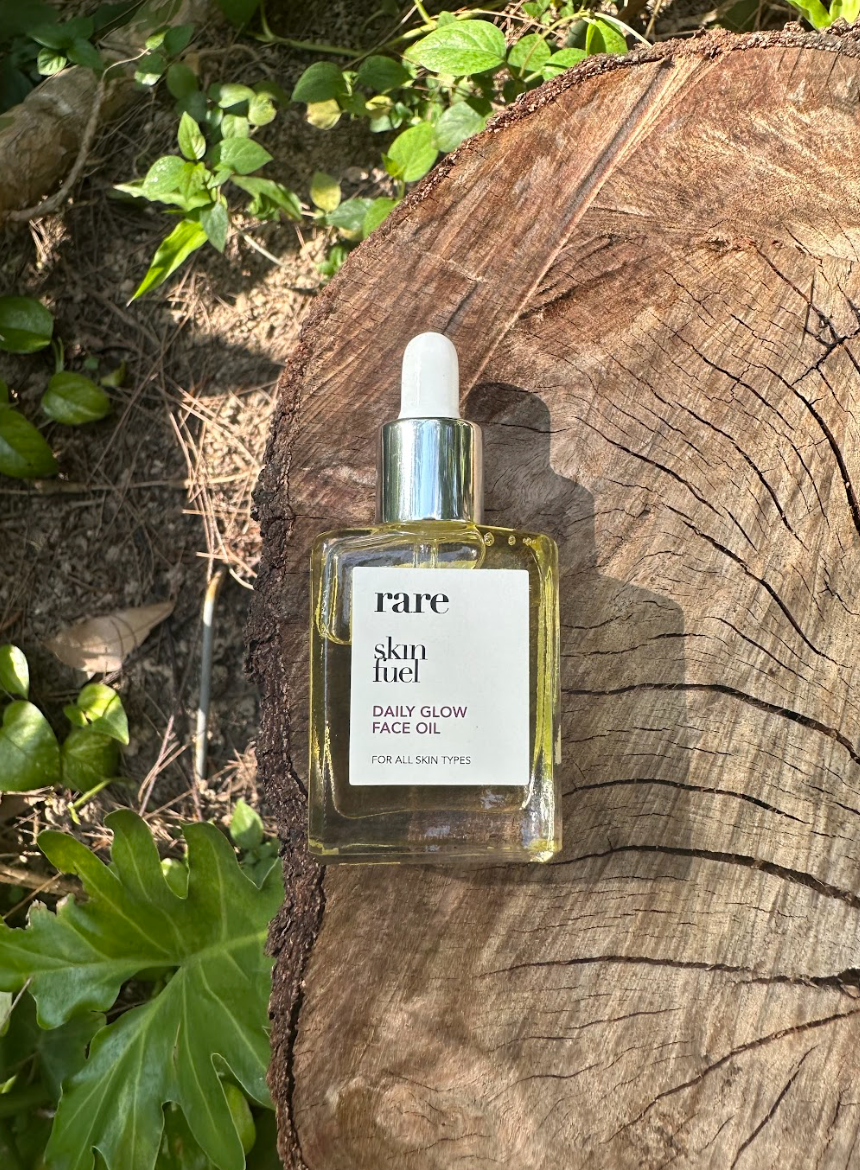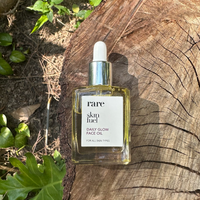 What It Is
Why You Need It
The Daily Glow Face Oil makes sure that the skin is nourished, hydrated and delivers a radiant complexion.  With a powerhouse of antioxidants such as CoEnzyme Q10 and Vitamin E Natural, in addition to Camellia Oil, Rosehip Oil and Moringa Oil they stimulate collagen and elastin production and tackle visible signs of aging. Best to use in conjunction with the Age Delaying Serum and Age Delaying Cream for optimal results.

size: 15ml
Providing deep hydration and moisture to the skin.

Help to lock in moisture, preventing water loss and keeping the skin plump, smooth, and nourished.

Rich in vitamins, antioxidants, and essential fatty acids, which help to nourish the skin, promote a healthy complexion, and enhance the skin's natural barrier function.

Strengthen the skin's natural barrier, which is responsible for protecting the skin from environmental aggressors and maintaining its overall health.

Help fight free radicals, which are responsible for premature aging.

Even out the skin tone and reduce the appearance of scars or blemishes.

Create a protective barrier on the skin, allowing subsequent products to penetrate deeper into the skin and deliver their benefits more effectively.
Full Ingredients
*Camellia Oil, Undecane /Tridecane, *Almond Oil, *Jojoba Oil, *Rosehip Oil, Moringa Oil, Clary Sage Essential Oil, Lavender Essential Oil, Ylang Ylang Essential Oil, Lemon Essential Oil, CoEnzyme Q10*, Vitamin E - Natural.

* Certified Organic Ingredient
# Active Ingredient
Proven Results
+ 98 % Lock in moisture
+ 95 % Deep hydration & improve skin texture
+ 85 % Help reducing damages from UV
+ 74 % Develop natural glowing bare skin, and enhance the overall skin tone after makeup
+ 65 % Fall in love with using oil for first time users



*self-assessment, 110 subjects, 2 weeks
How To Use
Use day and night after cleansing.
Warm one to two drops in the palms of your hands and apply gently onto the face, neck and decolletage.
For extra hydration, apply a serum and or moisturiser prior to the oil.
RARE SkinFuel is 100% cold pressed Australian-Made skincare products, with extensive certified organic and native Australian ingredients and through a long and complex heat-free blending procedure.