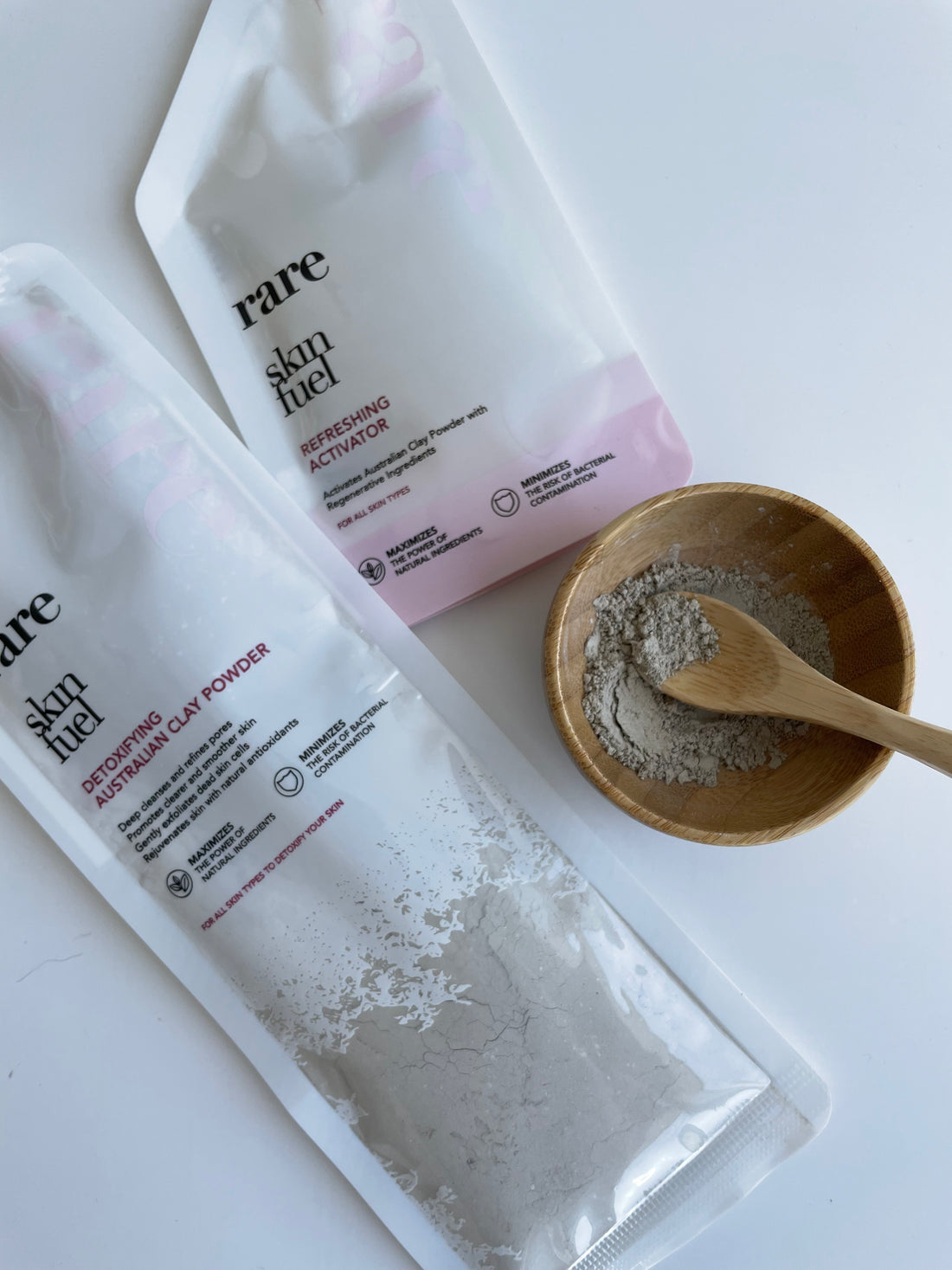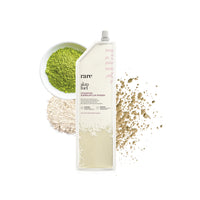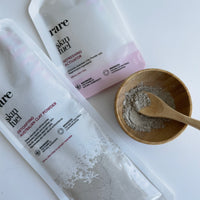 Detoxifying Australian Powder Pack
What It Is
Why You Need It
Our signature mask creates luminescent bare skin through a powerful two-fold detoxification process. Our Australian Green Tea Matcha Powder and Olive Green Clay ingredients first detoxify, removing impurities and dirt for a blank canvas. We then harness the powerful effects of rich, anti-aging, and regenerative extracts to replenish your skin. 
size: 40g
Contains high absorption properties, which allow them to pull out impurities, dirt, and pollutants from the skin.
Help unclog pores and remove excess oil, making them suitable for oily or acne-prone skin types.
forms a paste mask that can be applied to the skin. It tightens on the skin, helping to remove dead skin cells, debris, and other surface impurities.
Beneficial for individuals with oily or combination skin, as it can reduce shine and minimize the risk of clogged pores.
Leave the skin looking smoother, softer, and more even-toned.
Soothing properties that can help calm and reduce skin irritation.
Full Ingredients
#Olive Green Australian Clay, #Australian Kaolin Clay, *Green Tea Matcha Powder, #Bentonite Clay, Lemongrass Powder, Rosemary Leaf Powder, Tea Tree Leaf powder, Natural Vitamin E Powder, *Aloe Vera Leaf Extract Powder.

*Certified Organic Ingredient
# Active Ingredient
Proven Results
+ 88 % Brighten Skin tone
+ 90 % Antioxidant
+ 80 % Gentle exfoliate without drying out skin
+ 82 % Improves skin texture

*self-assessment, 47 subjects, 2 weeks
As a detox mask
How To Use
Pour the Detoxifying Australian Clay Powder at your desired amount into a mixing bowl of your choice.
Add the desired amount of Refreshing Activator into the bowl.
Mix the two compounds together until pasty texture.
Ready to apply all over your face. Safe to use on the Lips.
As exfoliating cleanser
How To Use
1. 2 to 3 pumps of Revitalizing Cream Cleanser
2. Pour Detoxifying Clay Powder out in the ratio of 1 powder : 2 -3 pumps of cream cleanser
3. Mix well til both powder and cleanser blend together
4. Ready to apply on skin and massage it for a minute
5. Rinse off
RARE SkinFuel is 100% cold pressed Australian-Made skincare products, with extensive certified organic and native Australian ingredients and through a long and complex heat-free blending procedure.