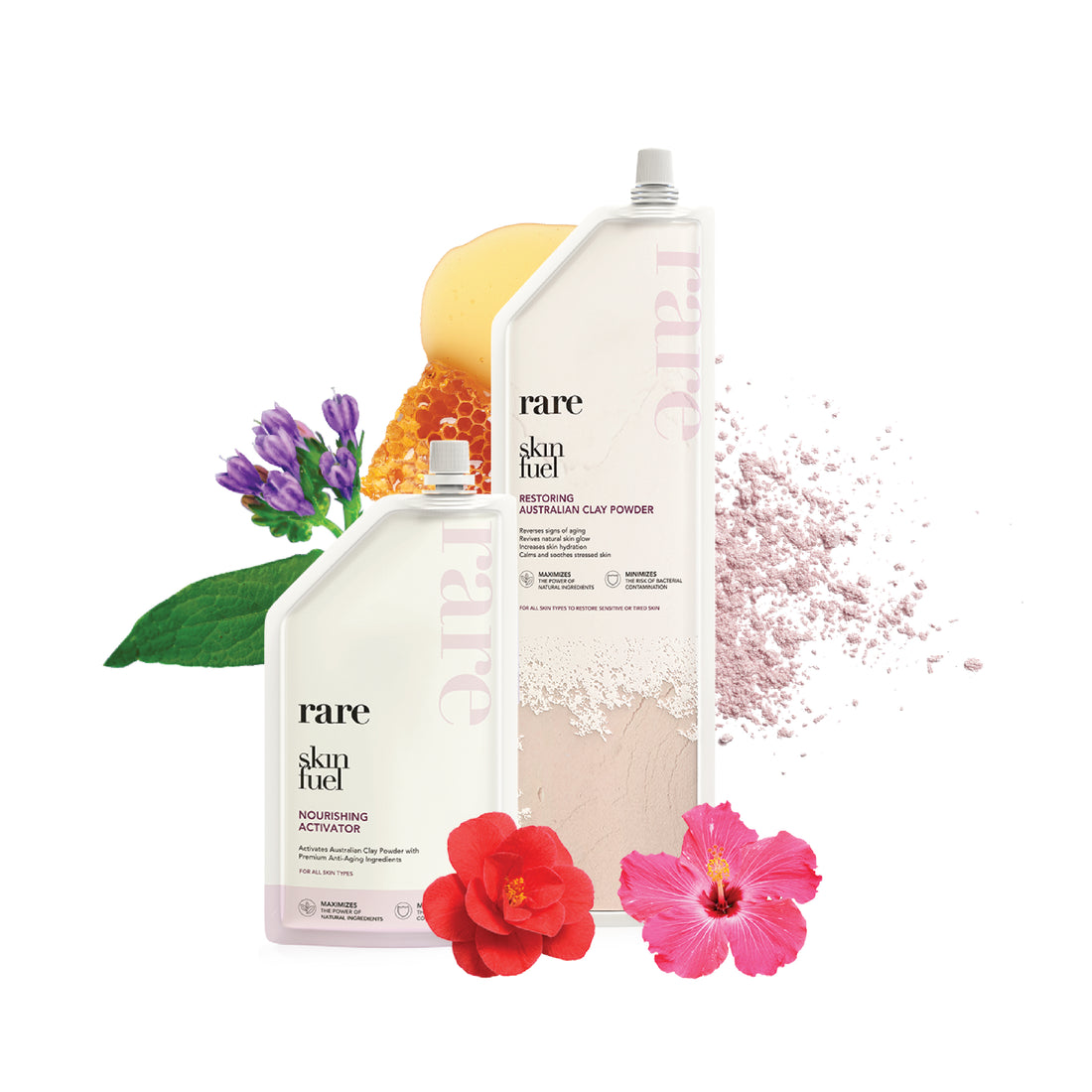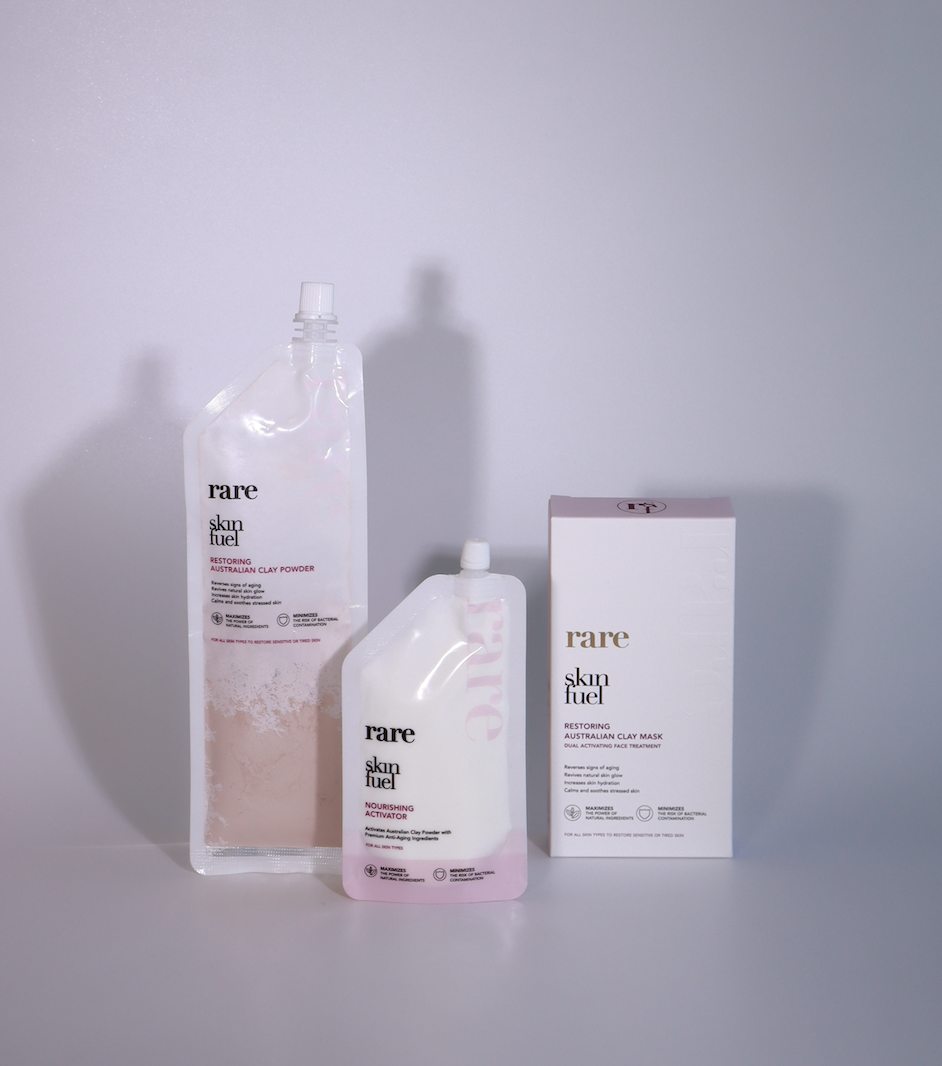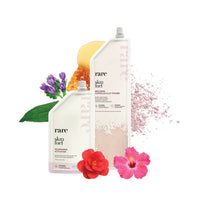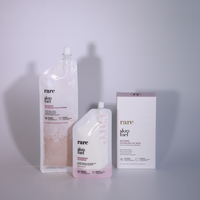 Restoring Australian Mask
What It Is
Why You Need It
8- 10 times usage
One of our signature masks, our Restoring Australia Clay Mask restores and rejuvenates skin that is dull and tired from a lack of sleep, sun damage, or the buildup of impurities.
Restoring Australian Clay Powder
Ivory Australian Clay and Pastel Pink Australian Clay are some of the finest natural ingredients available to infuse the skin with moisturizing, soothing, and anti-aging minerals for visible refreshed radiance.
size: 40g 
Nourishing Activator
The powerhouse concoction behind revitalizing nourishment, the Nourishing Activator packs a punch with the power of over a dozen other natural ingredients. Allantoin is one of the most diverse ingredients in the skincare industry for its moisturizing, cell-regenerating, healing, and protecting properties on the skin.
size: 60mL
Replenish moisture and restore the skin's hydration balance. 

Nourish the skin, provide essential nutrients, and support the skin's natural repair processes. 

Strengthen and support the skin's natural barrier function. 

Help repair a compromised barrier, reduce moisture loss, and protect the skin from environmental stressors.

Contain collagen-boosting ingredients, hydrating compounds, or antioxidants that help improve the appearance of aging skin and promote a more youthful complexion.
Full Ingredients
RESTORING AUSTRALIAN CLAY POWDER

#Ivory Australian Clay, #Pastel Pink Australian Clay, #Australian Sandalwood Powder, #Honey Powder
Silica Mineral, *Hibiscus Extract Powder Natural, Vitamin E Powder, *Aloe Vera Leaf Extract Powder,
Rosehip Powder

*Certified Organic Ingredient
# Active Ingredient

NOURISHING ACTIVATOR

*Aloe Vera Leaf Juice, Glyceryl Stearate Citrate, *Grape Seed Oil, *Sunflower Oil, *Camellia Oil, Cetearyl Alcohol, *Cocoa Butter, *Glycerine Vegetable, *Shea Butter, *Glyceryl Caprylate / Glyceryl Undecylenate, Coconut Water, Allantoin, Xanthan Gum, Lemon Essential Oil, *p- Anisic Acid, Lavender Essential Oil, Vitamin E - Natural, Clary Sage Essential Oil, Ylang Ylang Essential Oil, Citric Acid.

*Certified Organic Ingredient
Proven Results
+ 80 % Improve skin texture
+ 90 % Boost skin elasticity
+ 80 % Anti-aging
+ 82 % Repair and restore skin after one night

*self-assessment, 38 subjects, 2 weeks
How To Use
Pour the Restoring Australian Clay Powder at your desired amount into a mixing bowl of your choice.
Add the desired amount of Nourishing Activator into the bowl.
Mix the two compounds together until pasty texture.
Ready to apply all over your face. Safe to use on the Lips.
RARE SkinFuel is 100% cold pressed Australian-Made skincare products, with extensive certified organic and native Australian ingredients and through a long and complex heat-free blending procedure.